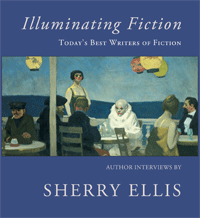 Illuminating Fiction contains nineteen interviews with fiction-writing luminaries including Edward P. Jones, Julia Glass, Amy Bloom, Jill McCorkle, Margot Livesy, Ron Carlson and Steve Almond.
The interviews contain questions about narrative, voice, character, place, point of view, arc of the story/novel plot, and revision; questions about the writing process; questions about the trajectory of the writer's career; questions about the role and importance of writing courses and mentoring; and also questions that Ellis has drawn from the text of the authors' work. Authors describe the challenges they have faced. The reader is able to gain an intimate and specific understanding of the authors works, and the authors thought process as they created their novels and short stories.
LIBRARY JOURNAL REVIEW:
Ellis, a writing coach and editor of Now Write!: Fiction Writing Exercises from Today's Best Writers and Teachers, interviews 19 contemporary authors in this volume. 
The subtitle is a bit of a misnomer; some of the writers interviewed are fairly well known—e.g., Edward P. Jones, awarded the Pulitzer Prize in 2004 for The Known World, and Julia Glass, winner of the 2002 National Book Award for her debut novel, Three Junes—while others have achieved more modest success. The writers discuss everything from inspiration and technique to dealing with unfavorable reviews. The strength of these interviews lies in the fact that Ellis is a writer interviewing writers.
"VERDICT Unlike a critic or a journalist, Ellis is able to dig deeper and ask more probing questions because of her own experience with the craft. Creative writers and those interested in the creative process will find this book of most interest. An optional purchase."—Alison M. Lewis, Drexel Univ., Philadelphia
PUBLISHER'S WEEKLY Review: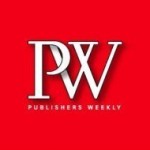 "Among the 19 authors Ellis interviewed for this book, there are two points of consensus. Almost all of the interviewees call revision the most essential element of successful writing, and in general they agree that a love of reading is the best preparation for a writing career. Ellis is an astute reader. Her questions show insight and sensitivity. Most of her subjects — who include Jill McCorkle, Edward P. Jones, Paul Lisick, Ron Carlson, Margot Livesey and Julia Glass — seem open, candid and eager to talk about their creative process. (Yiyun Li, author of the novel Vagrants, offers the most provocative opinions.) Yet for all of the interesting information, the interviews have a certain sameness, due in part to the q&a format, with the same questions in every interview: how do authors choose a title; what comes first, plot or character; she quotes from authors like Virginia Woolf or Ha Jin in each interview, asking the interviewee to agree or disagree. Those cavils aside, this will be a useful volume to aspiring writers and to readers eager to plumb the creative process of writers whose work they admire."  (© Reed Business Information, Inc.)
ORDER ILLUMINATING FICTION
Available in paperback from Amazon, Barnes & Nobles, and Powells.