As the host/moderator for International Screenwriters Association for the last 2 years, I've had the pleasure to learn firsthand from some very talented and inspiring professionals.  Many of them were contributors to Now Write! Screenwriting, Now Write! Science Fiction, Fantasy and Horror (Feb. 2014) or both.  Here I've compiled all the Now Write! contributor podcasts to share.  – Laurie Lamson

The Craft of Writing For TV and Film with Pen Densham (Now Write!  Science Fiction, Fantasy and Horror.)
A lively conversation with two-time Oscar nominee Pen Densham about his experiences and the insights he's gained from working in the entertainment industry as a writer, director and producer.  We also talk about the craft of writing for film and TV and take listener questions about Pen's career and about his book Riding the Alligator: Strategies for a Career in Screenplay Writing.
Life as a Horror/Thriller Writing Professional with Christine Conradt (Now Write! Screenwriting & Now Write! Science Fiction, Fantasy and Horror.)
Learn what to expect once you make your way into the Hollywood trenches.  Christine discusses what it's really like to be a working screenwriter in Hollywood, including the nuts and bolts of what to expect when you're hired by a producer, how to manage the relationship and respond to script notes.
Film Genre for the Screenwriter with Jule Selbo (Now Write!  Science Fiction, Fantasy and Horror.)
Film Genre is an important aspect of the film narrative. It is important for the screenwriter to understand film genre's place in the story so that he or she can deliver on audience expectations – and maybe even move the screenwriting form forward.
Seven Surefire Secrets to Breaking Into the Film Biz with Barri Evins (Now Write! Screenwriting.)
You're hundreds of miles from Hollywood, California. Or maybe you're just around the corner, but it seems far away. You want to break into the film business. But how? This class gives you a road map to get you from here to there. With Barri Evins. Barri has taught at Pixar, DreamWorks Animation, the UCLA Producers Program and the American Film Institute.
(Note: I personally took Barri's seminar mentioned in the podcast and it was FANTASTIC! – Laurie)
Clear and Tight Writing with Will Akers (Now Write! Screenwriting.)

Crushing to learn:  nobody wants to read your stuff, unless it's your mom.  You are duty bound to give the reader a document that is 1.) clear and 2.) easy to read.  Will Akers will show you how to clean up that first draft. Will has written scripts and series television for studios, independent producers, and television networks. He is Chair of the Motion Pictures Program at Belmont University.
Storymapping THE SHAWSHANK REDEMPTION with Daniel Calvisi (Now Write! Screenwriting.)

Daniel Calvisi and William Robert Rich, hosts of the Story Maps Screenwriting Podcast, will break down and discuss THE SHAWSHANK REDEMPTION with a beat-by-beat structural analysis that explores its classical structure, as well as the non-traditional elements that break from the Hollywood norm.
Is Your Script Ready? with Devorah Cutler-Rubenstein (Now Write! Screenwriting & Now Write! Science Fiction, Fantasy and Horror.)

Devorah Cutler-Rubenstein breaks down her critical evaluation checklist geared towards helping you see if you are truly ready to put your story out there. Bonus discussion: Insider tips on getting yourself ready for that all-important meeting, pitch, and elevator moment.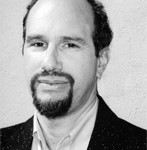 Adapting Articles, Books and Life Rights to TV and Film with Brad Schreiber (Now Write! Screenwriting & Now Write! Science Fiction, Fantasy and Horror.)
Brad has written for all media, done consultations for worldwide clients when he was V.P. at Chris Vogler's Storytech, and has been writer-producer for PBS. Brad created the series North Mission Road, which ran six seasons on truTV.