Meet the master practitioners of memoir, journalism and creative nonfiction who contributed exercises to Now Write! Nonfiction.
CONTRIBUTORS WITH SAMPLE EXERCISE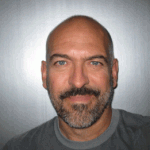 Paul Lisicky is the author of Lawnboy and Famous Builder.  He's taught in the graduate writing programs at Cornell, Sarah Lawrence, Fairfield, and Antioch Los Angeles.  He currently teaches at NYU and in the MFA program at Rutgers-Newark.  He has two books forthcoming: The Burning House (novel, 2011) and Unbuilt Projects (short prose pieces, 2012.) Download his exercise: On Propriety, Or The Fear Of Looking Foolish.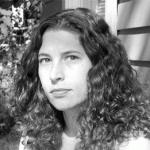 Malina Saval is a journalist, writer and the author of the non-fiction book The Secret Lives of Boys, which was inspired by a single line of dialogue uttered by one of her male, teenage students. She lives with her husband, son and daughter, and their two dogs in Los Angeles, California. Download her exercise: Permission to Eavesdrop.
All Contributors – with site links if available:
Marilyn Abildskov
Dianne Aprile
Reza Aslan rezaaslan.com
Jocelyn Bartkevicus
Rebecca Blevens Faery
Denise Gess
Cecile Goding
Marcie Hershman
Richard Hoffman
Jay Kirk
Gretchen Legler 
Michael McGregor
Brenda Miller
Maureen Murdock
Kathryn Rhett
Malina Saval at Variety
Brandon Schrand brandonrschrand.com
Sandra Scofield
Suzanne Strempek Shea
Laurie Stone
Ned Stuckey-French
Kathryn Watterson