Meet Sherry Ellis
M.B.A., M.S., L.C.S.W., the Now Write! series creator & editor (1950 – 2011)
When I decided to write a novel, I didn't know where or how to learn the techniques and craft of fiction writing. In that I had not previously studied creative writing, I decided to take a class at a community education program.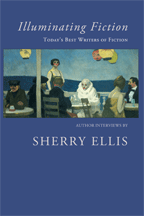 As my passion for writing manifested itself, I decided to work privately with two writing coaches. They offered me inspiration, guidance and structure, and I gained confidence in my voice as a writer.
To broaden my horizons I attended workshops and summer writing programs and studied with Jill McCorkle, Ron Carlson, Elizabeth McCracken, Pam Houston, Amy Bloom and Maria Flook. Many of these teachers used writing exercises as a means of advancing the study of the craft of writing. I loved these exercises!
Determined to learn more, I interviewed several of the authors with whom I studied, as well as a Pulitzer Prize winner, a National Book award winner and a major New York Times bestselling author. These interviews are gathered in my second book, Illuminating Fiction.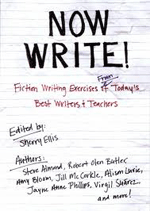 I subsequently asked approximately three hundred well-known authors and teachers to share writing exercises for Now Write! Eighty-seven of these authors agreed to do so. Now Write! includes contributions from Amy Bloom, Robert Olen Butler, Steve Almond and Jill McCorkle and was recognized as one of the best writing books of 2006 by The Writer magazine.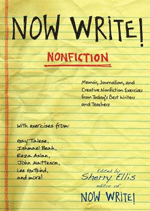 Given the positive response to the first Now Write! book I decided to collect creative nonfiction writing exercises for a second book. Contributors to Now Write! Nonfiction include: Gay Talese, Lee Gutkind, Ishmael Beah, Tilar Mazzeo and John Matteson.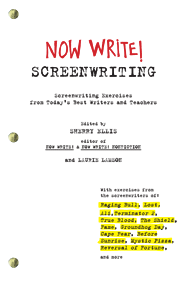 My niece Laurie Lamson then suggested that I do a book of screenwriting exercises. Given her interest and experience in the field of screenwriting, I invited her to co-edit this book. Contributors to Now Write! Screenwriting include Martin Mardik, Stephen Rivele, Kim Krizan and Danny Rubin.
I am currently at work on the fourth book in the Now Write! series. This book focuses on mysteries and thrillers.  (Now Write! Mysteries was completed posthumously by Laurie.)