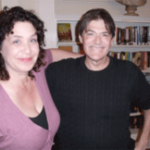 Meet Laurie Lamson, seasoned book editor, award-winning screenwriter, compassionate writing consultant
I watched in awe as my aunt, Sherry Ellis, originated the Now Write! series with two books of fantastic writing exercises: Now Write! and Now Write! Nonfiction.
Because of my screenwriting experience, I suggested her next book be about screenwriting.  She invited me to come on as co-editor of Now Write! Screenwriting and I was pleased to help put it together.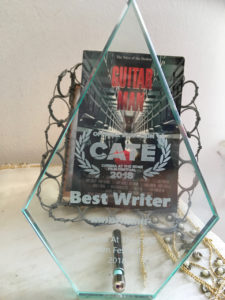 I first got interested in screenwriting as a film student at NYU. Altogether I've written 100 produced film, video and audio scripts for education, entertainment and marketing projects. (Visit JaZzyMaE Media for more info.)
I've completed several screenwriting assignments for indie producers, including adapting and dramatizing musician/activist Buzzy Martin's life and nonfiction book Don't Shoot, I'm The Guitar Man for Prodigy Entertainment. The film GUITAR MAN has earned 16 festival wins, including two for the screenplay.
For four years, I was honored to host International Screenwriters Association's  free teleconferences.  Many of the guests were contributors to Now Write! Screenwriting and many of the topics are relevant for writers in other mediums.

If you're seeking more hands-on help with your writing than the Now Write! books can provide, check out my compassionate services for fellow and sister writers: Now Write! Consulting.
My own available books: