Meet the fascinating authors, screenwriters, TV writers, graphic novelists and poets who contributed insight and exercises to Now Write! Science Fiction, Fantasy, and Horror. 
CONTRIBUTORS WITH SAMPLE EXERCISES
When the World Turns to Shit, Why Should I Care? Character Arc in Dystopian Stories by Raymond Obstfeld (download now.)
The author of more than forty books of fiction, nonfiction, and poetry as well as more than a dozen screenplays, most of which have been optioned. He completed a YA novel The Time-Reaper's Tattoo, Hallmark bought his script A Little Christmas Con and he contributed to the Veronica Mars reboot. Read Raymond's guest post: Poems That Move.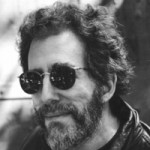 Surprise in the Twenty-Fourth Century by Scott Rubenstein (download now.)
Scott wrote thirty produced episodes for television including Star Trek: The New Generation, Cagney & Lacey, Hunter, MacGyver, Night Court, Nine to Five, and Diff'rent Strokes. Aside from also being a story editor on three shows, he executive produced the award-winning documentary NOT AFRAID TO LAUGH and the short film Peacock Blues for Showtime. He taught for ten years as an adjunct professor at California State University, Northridge and USC.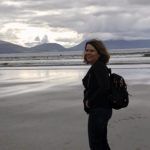 Make it Real by J. Michelle Newman (download now.)
J. Michelle Newman is a writer, editor and literary consultant with a background in strategic planning. She is shopping her first novel, A Deception of Crows, inspired by her wild adventures working in commercial real estate in the mysterious kingdom of Wall Street and beyond. Michelle is completing her first historical fantasy novel, Mistaken Knights, in addition to a collection of surreal short stories.
All Contributors – with site links if available:
Sequoia Hamilton  website
J. Michelle Newman site in progress
Raymond Obstfeld   IMDB page
Scott Rubenstein   IMDB page
Sharon Scott  
Vanessa Vaughn